ICOMers put on "new version" to attend the Year-end Party 2022 and Ready For New Version 2023
2022-12-29 10:00:50
With the theme "Ready for new version", the Year-end Party 2022 is a great spiritual gift for ICOMers in the upcoming Christmas days and the coming new year. With a completely different outlook than usual, every ICOMers is ready to change their mind and move towards a new version with more breakthrough, sustainable development in 2023.
2022 was a difficult year for ICOM as well as the world when it was significantly affected by Covid-19, the economic downturn caused by the Russia-Ukraine war, and the competition in the market. But facing these challenges, ICOM still strongly proved its position and capacity, determined to "transform" into 2023. It was thanks to the relentless efforts of many ICOMers. Recognizing and grateful for those dedications, ICOM awarded the title of Employee of the Year 2022 to 06 employees from different departments.
Employee of the Year 2022 (from left to right): Khanh Ly, Huyen Trang, Duy Tung, Viet Anh, Xuan Bach and Ha My
Attending the program were also 6 former ICOMers who still contribute daily to the company's development in the role of Contributors. At the opening moment of the party, the entire ICOM Board of Directors and staff together raised a glass to congratulate the new year, committing to each other to strive to exceed all KPIs to develop more every day. The emotions of the past year have also been an exciting topic for ICOMers with empty glasses of wine. Everyone has really come close to each other, bridging the gap.
Happy faces and meaningful wishes with a glass of wine
Held on December 23, this year's program had pre-event activities that were very meaningful to each ICOMer: jogging/running to raise funds for "Warm-hearted Tet for children", writing Christmas wishes cards. along with the opportunity to make that wish come true as well as to prepare a Christmas gift for colleagues. As the date got closer, the atmosphere in preparation for the show became busier and more exciting
From the end of November, the activity of jogging/running to raise funds for "Warm-hearted Tet for children'' launched by Love Connection attracted enthusiastic responses from many ICOMers. For every kilometer done, ICOMers contributed 5 thousand VND. In addition, each team that exceeds the 300km mark will contribute an additional 100 thousand VND, over the 500km mark will contribute an additional 200,000 VND and over the 1,000km mark will contribute an additional 1 million VND. After nearly a month of taking place, the activity attracted the participation of 72 ICOM members with 1,689.8km recorded, equivalent to an amount of 9,148,986 VND.
Love Connection awarded certificates to 03 teams
On December 24, the entire donation amount was used by Love Connection to organize a visit to Hanoi for 9 disadvantaged children in Bac Giang and Hung Yen who are being taken care of by Love Connection with monthly care and support. The children could not only visit famous landmarks in Hanoi such as Temple of Literature - Quoc Tu Giam, Ngoc Son Temple, The Huc Bridge, Sword Lake, but also enjoy some of the capital's cuisine as well as choosing their long-awaited Christmas gift.
A meaningful Christmas for 9 little friends with the volunteers of Love Connection
With Christmas wishes cards, ICOM partly understood the thoughts and aspirations of employees. On that warm evening, there were wishes that came true: receiving a hug from the boss, being given 10,000 VND by the boss, or wishing for a sandwich machine at the company's 6th floor pantry.
Not letting everyone down because their wishes could not come true, the appearance of Santa Claus and "3 reindeers" with gifts made ICOMers more excited and excited than ever. Everyone was surprised and happy with the gift they received from their colleagues, and it was also very happy to know that the gift they prepared with their own hands was enjoyed by colleagues and showed off to everyone.
Santa Claus ICOM version with a huge gift bag behind
Christmas gifts prepared by ICOMers themselves for each other
Everyone was happy and excited about this unexpected and interesting appearance
The program also attracted the interest of employees through performances performed by ICOM artists. It's the heroic song "Dong mau Lac Hong" from Paytech, the Christmas atmosphere filled with the "Christmas Harmony" dance performance from the human resources department and the proud choir from the 3rd floor employees with lyrics written just for ICOM.
"Dong mau Lac Hong" prepared by the Paytech team
"Christmas Harmony" full of excitement and fun
"Loving Spring" with lyrics composed specifically for ICOM
At the end of the program, the "Lucky Number" award brought luck to 9 employees with the following prizes: Nagakawa stainless steel pot set, AVA induction cooker, Bluestone slow juicer, Nagakawa oil-free fryer, 01 9999 mace of gold, 2 pairs of jerseys signed by Coach Park Hang Seo and 2 pairs of shoes signed by player Quang Hai.
The first lucky prize belonged to Thanh Phuong (Accountant)
Tien Dat (VME) with the AVA induction cooker
Bluestone slow juicer belongs to Thai Tung (Media Center)
Ms. Thu Thuy (former ICOMers) with the Nagakawa oil-free fryer as the second prize
Receiving a jackpot of 01 9999 mace of gold, Phuong Hoa (Paytech) said: "Actually, since I was a child, I have never been lucky enough to receive prizes like this. I was really surprised to receive 1 gold coin and I have already added it to the school tuition for my children."
Phuong Hoa (black shirt) with 1 lucky mace of gold
Duy Tung, who was lucky to receive a Vietnam football team jersey signed by Coach Park, shared this joy and luck with his loved ones: "I gave it back to my brother-in-law because he is a true fan of Vietnamese football".
Ngoc Huyen (Emdep.vn) and Duy Tung (System Integration) were lucky to receive a pair of jerseys signed by Coach Park.
Thu Trang (Love Connection collaborator) and Vu Duy (Paytech) receive a pair of shoes signed by player Quang Hai
At the end of the program, what remained in each ICOMers was the warm and happy emotions and atmosphere, helping everyone to bloom in a beautiful way!
At the end of the program, what remained in each ICOMers was the warm and happy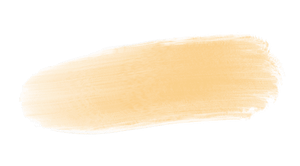 MAYBE YOU WILL LIKE
see more